Travel and tourism is one of the most fascinating industries of a country. And with QR Codes in travel and tourism, you can make it more interactive and engaging.
You already know that the QR Code technology has now become omnipresent. It is used across different industries globally and for diverse use cases. This is because QR Codes are easy-to-use, not capital intensive, and can make print media interactive and actionable.
The travel and tourism industry is no exception to this trend. From promoting tourism services to rendering tourists a better experience—QR Codes are rocking all the way.
In this article, we will show you the use of QR Codes in the travel and tourism industry with real life examples of countries already using them.
Keep reading.
A. Use cases of QR Code in travel
The use of QR Codes today is rampant in all modes of transportation you can practically imagine. Here are some examples:
1. Airports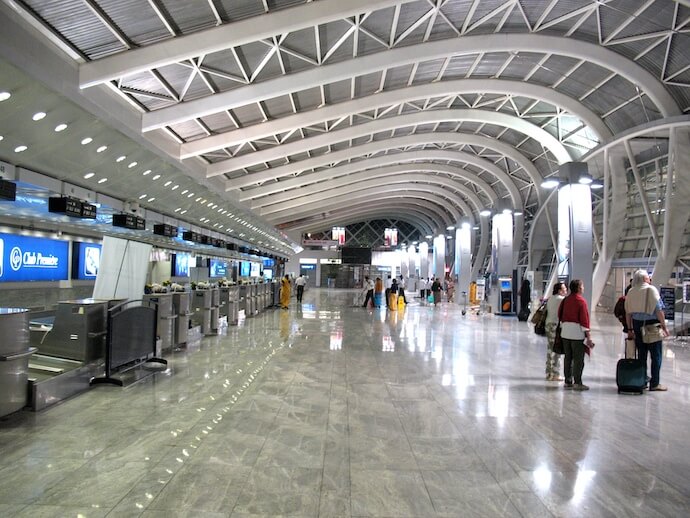 Airports are much more than channels for airline check-ins. One can relax, do shopping, and binge on some scrumptious food. And with QR Codes, airports are now becoming more engaging. See how:
i. QR Code based web boarding passes are a common sight now. Airlines such as Vistara and Air India have already introduced it to provide easy web check-ins. This practice is not only sustainable but also eliminates the issue of misplaced boarding pass.
ii. QR Codes are also used on airport walls for functional purposes. For example, Transport Security Administration, US has put QR Codes on various spots in the airport. Upon scanning, passengers can get information on the code of conduct at the airport.
For more information, you can refer to this detailed guide on QR Codes in aviation.
2. Railways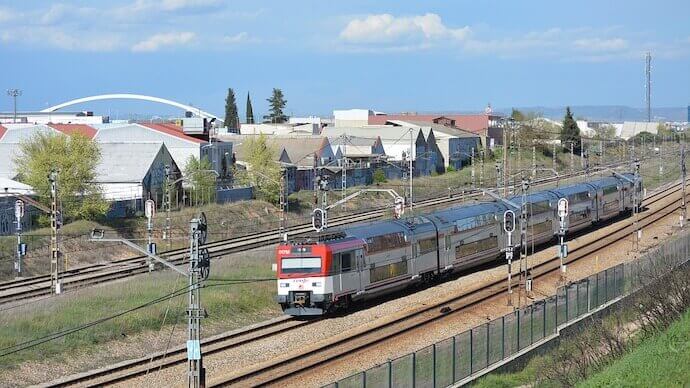 Railways are another mass transportation system. And are the lifeline of various economies across the globe. See how QR Codes are making railway networks better:
a. QR Code for fair pricing
i. QR Codes are making passenger experience better by keeping the information transparent. For example, in order to ensure that passengers pay the right price of the food being served in trains, Indian Railways have introduced QR Code based bills. Upon scanning, passengers can see whether they are charged fairly or not.
ii. In Israel, QR Codes are placed on every train and bus service. Upon scanning via an app, the QR Code lets passengers know what line they are on. They then have to specify which route they want to take. This way, they are charged the correct fee.
b. QR Code for easy ticketing
I. The Northern Western Railways, India has started a QR Code based ticketing system on 12 stations. This helps passengers to book tickets at the last minute with ease. Upon scanning, they can know the status of unreserved seats and book accordingly.
"Passengers can get their tickets with ease after scanning the QR code issued at the mentioned stations by using UTS app on mobile,"
—Abhay Sharma ,Chief Public Relations Officer, North Western Railway, Chief Public Relations Officer
c. QR Code to check train schedule
i. Belgium uses QR Codes to help passengers know the correct information about tramp timings. The country has placed over 350 Dynamic QR Codes at different stops and stations.
In 2019, these QR Codes saw 3,510 scans in May, 4,956 in June, and 10,900 in July. That means an increase of about 210%. The data shows that QR Codes were widely accepted by people as they helped commuters to avoid the risk of missing a tramp.
3. Metros
Metros are high-speed local commuting channels. They connect different regions within a city. See how:
i. Beijing, China, has equipped 55 pilot stations with QR Code. By scanning this QR Code, passengers can buy tickets, recharge their metro cards, and pay excess fares. This is done through both ticket windows and machines in the pilot stations
ii. Airport metro line in Delhi, India also uses QR Code based payments to pay for the rides. By scanning the QR Code, the automatic fare collection gates open and passengers can continue on their journey.
"This system of QR code-based ticketing through smart phones will enable passengers to purchase tickets using the 'Ridlr' mobile application without physically coming to the Metro station."
—Delhi Metro Rail Corporation
4. Ships and boats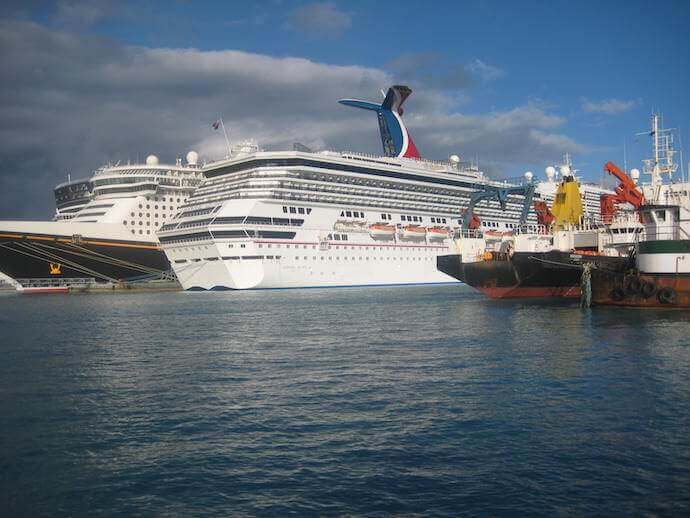 Waterways is also no exception to using QR Codes. Here are some ways in which QR Codes are making this mode of transportation more efficient:
i. Fishing vessels in Malaysia use QR Codes to curb counterfeit fishing, which became rampant in Sabah region. The QR Code is placed on 51 Sabah-registered deep sea fishing vessels. Since, it is not easy to duplicate a QR Code, the practice helps in tracking the vessels easily.
"QR Codes will make it easier to detect any illegal fishermen,"
—Dr Ahemad Sade, Department Director
ii. SilverSea Cruises, a luxury cruise line based in Monaco included QR Codes in their brochure. This practice was aimed to make the passenger experience on the cruise better. Upon scanning, passengers can see wonderful marine life images and additional information about the cruise services.
So, this way, QR Codes are adding to more efficiency in transportation systems. To know more use cases of how QR Codes are used, you can refer to this detailed guide in QR codes in transportation.
Now let's move on to show how QR Codes are used in tourism in the next section.
B. Use Cases of QR Code in tourism
Tourism industry is one of the biggest sources of revenue for a country. Hence, it is important to render tourists a pleasant stay to ensure a constant tourist flow. And a part of it is being played by QR Codes to engage tourists better. See how:
1. To make sightseeing better
Exploring the place one is visiting is one the most important to-do things for a tourist. So, if a tourist can receive relevant information at the right time and place, it can make their experience both easier and meaningful.
Many countries across the globe are using QR Codes to achieve this. See how:
a. QR Codes to give city information
i. In 2014, Brazil massively used QR Codes to engage tourists who came for the FIFA World Cup. One could find QR Codes on different tourist places. Upon scanning, tourists could get instant access to the history and culture of the city.
b. QR Codes in parks
i. In 2017, Randy Ark, a Vietnam War veteran added QR Codes to Memorial Park in Ohio. Upon scanning, visitors could get information on the country's dauntless heroes and veterans. And the history of the monument situated within the park.
"I control all of the codes from my computer. Also, I added pictures of all the people in the Purple Heart chapter and added pictures people gave me, and notes to scan, anything. I even put info for veterans to connect to other veterans."
—Randy Ark, Vietnam War Veteran (1968-69)
ii. Henry B Park, the famous Botanical garden in Florida used QR Codes. Upon scanning, tourists could get a virtual tour of the whole garden. This QR Code campaign was given the name 'strolling in perfect paradise'.
c. QR Codes in zoo
i. Yunnan Wildlife Zoo in China uses QR Code in an extraordinary manner. The QR Code is 20 feet high and has a living panda inside it!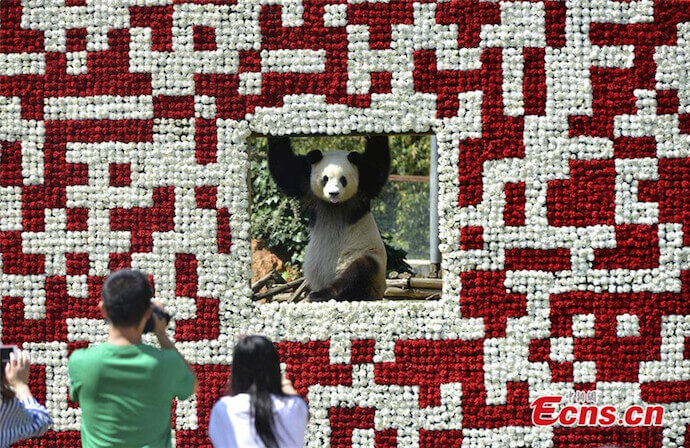 This QR Code is the most captivating part of the zoo. It is made up of 20,000 carnations and roses and has a treasured panda named Si Jia in the middle of it.
Upon scanning the QR Code, tourists can get detailed information on the zoo's activities.
ii. Alameda Park Zoo in New York has placed QR Code in front of every animal exhibit. Upon scanning, visitors can get detailed information on the respective animal.
d. QR Codes in museums
i. The National Museum of Scotland uses QR Codes on around 80 objects in the museum. The QR Code links to the museum's website.
Upon scanning, visitors can see videos, images, and read fun facts about the artefacts.
ii. The Cleveland Museum of Art, Ohio takes its visitors on a QR Code audio tour. The visitors can learn about the Egyptian, Greek, and Roman art. Besides, it relays information on medieval drawing and paintings.
2. To provide better hotel services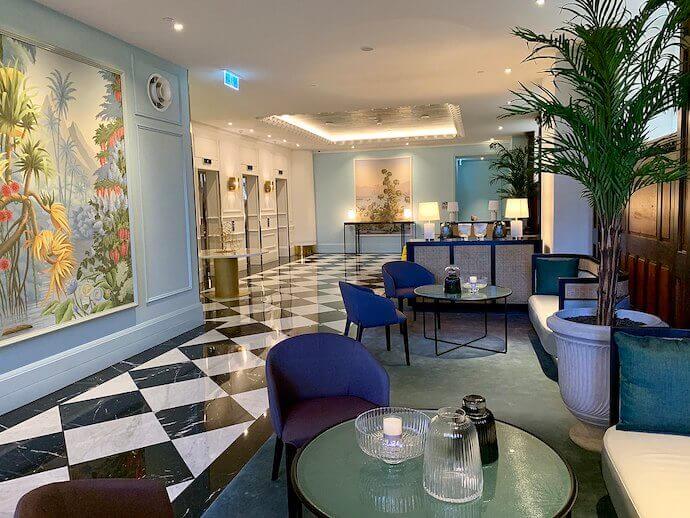 i. In order to ensure guest security, Hotek Hotel chain, Netherlands, uses a QR Code based lock key. Guests can enter their room by scanning a unique QR Code, which is generated on their smartphone.
ii. Best Western Hotel in Paris shares QR Code with the guests during check-ins. Upon scanning, guests can get a list of amenities, which the hotel offers.
iii. The Royal Cliff Hotel Group, Thailand uses QR Codes for a hassle free guest check-in. Upon room reservation, the guests get a QR Code. Upon scanning, the hotel staff can get to know guest's booking details and allow an easy check-in.
"It is our hope that with the utilization of this new QR code system, our guests would be provided a more personalized and unique experience showcasing how Royal Cliff Hotels Group is always looking to innovate and advance our community driven quality of service."
—Vitanart Vathanakul, Executive Director of Royal Cliff Hotels Group
Hence, QR Codes in travel and tourism, in various ways, are enhancing tourist experience. And ensuring that tourists have a safe, convenient, and a happy stay.
C. How to create QR Codes
You now know that QR Codes in travel and tourism industry are definitely making the processes better. And if you are already planning to create QR Codes, here are three ways you can create them:
1. Create QR Code one-by-one
If your use case requires only a limited number of QR Codes, you can simply create them manually. And to generate a QR Code, you can use an online QR Code generator tool such as Scanova.
2. Create QR Codes in bulk
Now say you want QR Codes in large numbers for your use case. Since generating them one-by-one is nearly impossible, you need a bulk QR Code generator tool such as QR Batch to create QR Codes in bulk.
3. Create QR Codes through API
In order to integrate QR Code generation in your own information system, you need a professional API tool like Scanova's Static QR Code Generation API. You can simply send a trigger request and generate QR Codes programmatically.
Similarly, you can also add QR Code generation system to your own server by using professional tools such as Scanova's SDK.
Hence, you just read a detailed guide on QR Codes in travel and tourism industry. QR Codes are a modern, tech-savvy, and a sustainable solution to make the industry more efficient.
Create QR Codes for Travel and Tourism
Create visually appealing QR Codes to engage tourists.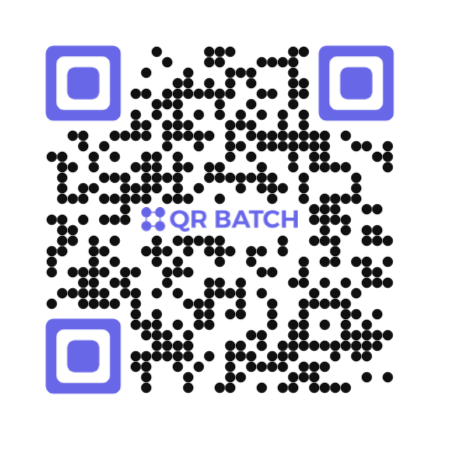 ""