You know what is a QR Code and how to create one. There are many online QR Code Generators that allow you create static and dynamic QR Codes one-by-one.
But say you want to create QR Codes in large numbers. This may be for use cases such as:
1. QR Code labels for inventory management
2. Business card QR Codes for all the employees in your company
3. QR Codes to show product information through their packaging
4. Serial code QR Codes to authenticate each one of your products
5. Scavenger hunt/nature trail QR Codes to engage the participants
There can be numerous other cases that may need you create QR Codes in bulk.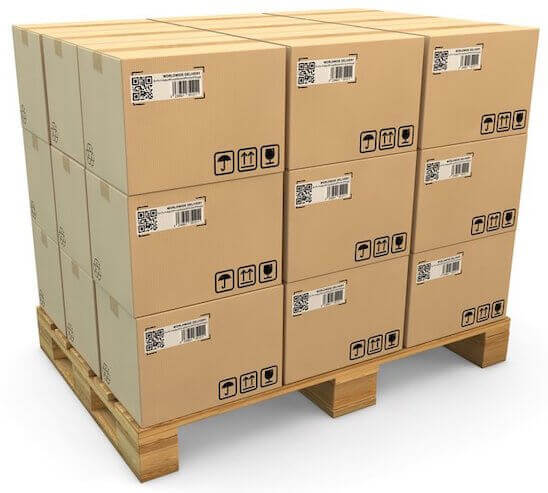 Creating each QR Code individually here will take a lot of time. And it will be impractical when the number is high—in hundreds or thousands.
What you need here is a tool that helps you create multiple QR Codes together to save your time and efforts. A QR Code Batch Generation service such as QR Batch can help you do this.
What is QR Code Batch Generation
QR Code Batch Generation helps you create a large number of QR Codes within a short period of time (typically minutes).
With Batch Generation, you can create the following types of QR Codes in bulk:
1. Website URL QR Codes
2. Simple Text QR Codes
3. Serial Code QR Codes
4. Vcard profile QR Codes
All that you need to do is: upload the data in a spreadsheet and download your batch of QR Codes.
How does QR Code Batch Generation work
To create a QR Code batch, the user first needs to create a spreadsheet having data to be encoded in the QR Codes.
The first column must invariably contain QR Code filename (eg. QR Code 1). Second column onwards data varies with the type of QR Code batch to be created. See how to create a spreadsheet for QR Code Bulk Generation.
Once you create a spreadsheet, download it in CSV or XLS format. Then go to QR Batch and create your QR Code batch. Here's an outline of the process ahead:
1. Choose QR Code category and upload your data file
2. Proceed to review the data
3. Add a design to your QR Codes
4. Specify the size and format of QR Code images
5. Make payment
6. Download your QR Code batch
Here is a detailed step-by-step guide on how to create QR Codes in bulk.
Besides saving your time and efforts, QR Batch charges you only for the QR Codes you create. The higher the number, the cheaper is the rate.
QR Code Batch Generation best practices
While creating QR Codes individually, it is important to follow QR Code best practices. These practices include ensuring scannability of QR codes, designing mobile optimized landing pages, etc.
Similarly one must follow QR Code Batch Generation best practices to avoid any errors and make the process smooth. Here's how:
a. Make sure spreadsheet is error-free
Say you create a data file and mistakenly leave some rows empty. When you upload this data file to QR Batch, it will not consider empty rows for QR Code generation.
So the number of QR Codes to be generated will be lesser than what you wanted. To avoid such issues, ensure that the data file doesn't contain empty rows. Or missing cells. Or even extra columns. Also make sure that no cells are merged in data file.
Also, setup the data in Microsoft Excel or Google Spreadsheets. Both of them support CSV and XLS formats needed for bulk generation.
b. Select a high-resolution format for QR Code images
To ensure high scannability of printed QR Codes, it is important to:
i. Keep the image size at-least 1.2 inch/ 3 cm/ 360 pixels
ii. Print QR Codes on a flat surface because curved surfaces hinder the scannability of QR Codes
iii. Make sure the background has enough contrast with the QR Code image. If your QR Codes are dark colored, choose a light colored background and vice-versa
c. Add a design to your QR Codes
Standard black-and-white QR Codes are dull and unattractive. Though they may work fine for operational use cases, it's better to design them when your use case is promotional.
It is a fact that custom designed QR Codes attract much more scans than plain black-and-white ones.
So customize your QR Code batch to increase your QR Codes' visual appeal. Customization allows you add your company's logo and brand colors to the QR Codes and give them a personal touch.
If you're still reading, you've covered all the basics of what is QR Code Batch Generation.
Batch Generation helps you create a large number of QR Codes together to save your time, efforts, and money.
Plus, here is an infographic, which will help you to know everything about bulk generation in a crisp format.

Create your batch of QR Codes. Use QR Code Bulk Generator now!
If you still have any queries, ask them in the comments below.
Create a QR Code Batch
Pay Only for the QR Code You Create