You are planning to organize an event in your city. It can be a conference, a business meeting, a festival, or a yoga retreat.
And there is a lot that you have to do:
Promote the event via digital and print media
Sell tickets and get registrations
Send out invitations
Design and print event-day badges or name tags
Make the event engaging and worthwhile for the attendees and speakers
But with all these activities, you are bound to face challenges. They are mostly related to marketing, security, and engagement. For example:
You cannot calculate the impact of your print media promotions
The registration process is tedious via print media. This means guests have to a website, find the registration button, and register
Event ticket counterfeiting results in security issues and monetary loss
Validating tickets at a large event can result in lapses
Printing event information copies for each delegate is costly and non-environment friendly
Distribution of presentations after the event can be tedious and invasive
The good news is that these issues can easily be addressed. You can do it by using QR Code technology and smartphones. The cherry on the cake is that QR Codes are extremely affordable and environment-friendly.
Many event organizers across the globe are already using QR Codes for their events.
Keep reading.
A. QR Codes in events— All you need to know
For the uninitiated, QR Codes are 2D barcodes that can store linked information. That is they can store links to images, videos, audio files, and other multimedia content.
QR Codes are now being used in almost every field. These include payments, inventory management, classroom teaching, and corporate activities.
The end users just need to scan the QR Code via their smartphones. They will then be able to access the information linked.
You can use QR Codes at every stage of your event life cycle. Here are some use cases of how you can use QR Codes in events:
1. QR Codes for making print media actionable
If you are a serious print media marketer, you need to use QR Codes in your print media creatives.
As you plan on the event, the first step is to market the event. And you give out flyers, brochures, and pamphlets for promotional purposes. And registration forms for registration purposes.
Using QR Codes in events you can:
Provide detailed information about the event. This could be a short teaser of what the event is all about, entry details, and cost
Provide a link for the registration form/ entry ticket
All you need to do is create a Website URL QR Code or Event QR Code. And to create them, you need a professional QR Code generator such as Scanova.
As you create, print the QR Code on your print media creatives. And write a helping note like 'Scan for event details'.
So, using QR Codes, you can make print media marketing more actionable and trackable.
2. QR Codes to ensure safety
As your event starts, the foremost thing is to ensure security. That is you do not want irrelevant/ fraudulent entries to your event. Using QR Codes, you can:
Track forge entry tickets or duplicated entry cards
Know who took a re-entry to the event
Manage a hassle-free entry of the crowd to the event
All you need to do is create QR Code tickets. Every QR Code based ticket will have a unique ID or a serial code. The authorities on the entry gate will scan it and give access to entry.
You can create QR Code tickets by using any online QR Code ticket generator.
3. QR Codes to engage guests
Now, as your event starts, you devise ways to engage your guests better. You can provide them details such as the schedule of the day, details about the speakers, time and venue.
And many a time, the exhibitors need contacts of the guests to build their network. And in most of the events, the glass bowl system is followed. Here, guests who wish may leave their business cards. But this method is not very actionable.
By using QR Codes in events, you can:
Link detailed information about the event agenda. They do it at a low cost and in an environment-friendly way
Provide presentations of speakers to attendees in a quick way
Help exhibitors in networking with the attendees
Different QR Codes for different use cases
For use cases 1 and 2, you will need QR Codes in low numbers.
That is instead of actually printing bulky pamphlets of event agenda, you can easily create a PDF QR Code. That is, link the whole schedule of the event in a QR Code. Then print it on boards placed at different spots of the event.
The attendees just need to scan it via their smartphone to know the whole agenda of the event.
Similarly, many people take notes during presentations. But they may miss out on actually listening to the speaker. Only if there was a way they could easily get a copy of the presentation.
Keeping guests need as a priority, you can create a QR Code of the whole presentation. That is you can create a PDF QR Code and place it on the last slide of the presentation.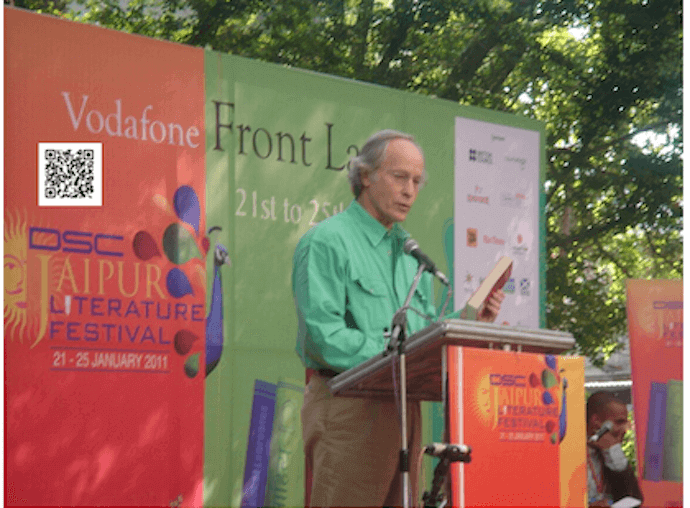 This way, the interested attendees will be able to get access to the whole presentation.
Or you can do is create Twitter QR Code, wherein you can link a tweet or hashtags regarding your event in the QR Code. Upon scanning, the attendees can share the tweet after logging in from their accounts.
For the use case 3 (networking), you will obviously need QR Codes in bulk. This is because you will provide identity cards to each delegate. And will print a QR Code with either their contact details or serial code linked.
How to create QR Codes in bulk
For this, you need an online bulk QR Code generator tool.
Using QR Batch for demo purposes, here are some steps to follow:
1. Create a data spreadsheet (via Google Sheets or MS-Excel) by following this format:
'Filename' (which is the name of the QR Code) should be the first column for identification reasons. Or it could also be the name of the respondent here
'URL'/ text, depending on the category you select should be the second option
For further assistance, see this detailed guide of how to create a spreadsheet.
Also, note that to create serial code QR Codes, you do need a spreadsheet.You can simply define the prefix, the start digits along with the increment and the end one.
2. Download the spreadsheet in CSV, XLS, or XLSX format
3. Create an account on QR Batch and via the dashboard, click on the category that suits your purpose best
Note that you can sign up for free. You pay only when you generate QR Codes
4. Upload the spreadsheet in the given option
5. Review the data extracted by the tool
6. Match and confirm the Filename as per the data you encoded in the spreadsheet
7. You can customize the design of the QR Code. You can add your company's logo and colors to make your QR Code personalized
8. Choose from the two export options of
As images zipped in a folder—specify image format and size
As printable QR Code labels PDF—specify page layout
9. Review all specifications and price. If all looks good, proceed to make payment
10. Your QR Code batch will start processing. It should be ready for download in a few minutes or a couple of hours, depending on the size. When ready, proceed to download the batch. You will be notified about it both via an email and the notification button
To know more about creating QR Codes in bulk, refer to this detailed guide.
QR Code API— All you need to know
Also, you can integrate your system to generate QR Codes programmatically. This is where QR Code API comes into play.
For example, say you already use event management software. And this software allows you to generate event badges. And you need a Business Card QR Code on the badge when a registration is made.
Instead of manually generating the QR Code, you can programmatically generate QR Codes. You can then place them on the badges.
So using QR Codes in your event will make it— engaging, safe and secure, and help people network better. Plus, they will save your budget and help you go green by being environment-friendly.
And the best part is that people just need their smartphone and mobile internet to access QR Codes. So use smartphone technology to make your event low cost, tech-savvy, and modern.
Create QR Codes for your next event now before all the event decisions are made.
Create QR Codes for Events
Create visually appealing static QR Codes to make your event better.